D&E Abortion (up to 15 weeks)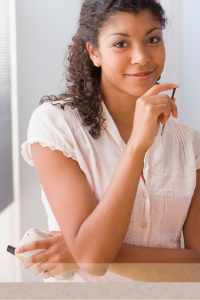 Abortion in the second trimester is called a D&E (Dilate and Evacuation).
A D&E abortion is a highly specialized procedure in which a gynecologist, with special training, removes a pregnancy using special instruments and vacuum curettage.
We offer deep sedation anesthesia for this surgery and is completed same day.
How It Works
Dilation and evacuation is a surgical abortion procedure that takes place after the first trimester of pregnancy. Similar to a first-trimester surgical procedure, the patient's cervix is dilated and suction is used to remove the fetus.
Depending on a variety of factors (including gestational age, the extent of dilation, and providers' training and preference), the provider might also use surgical instruments as a primary or secondary part of the procedure.
11% of abortions in the United States take place after the first trimester, and national estimates suggest that D&E accounts for roughly 95% of these procedures.
Learn how to prepare for your abortion procedure.
"
"The Doctor made me feel very at ease. I trusted that he knew what he was doing and he seemed to care about me."
- Patient -
Read More
Pilgrim Medical Center, Inc.
393 Bloomfield Ave., Montclair, NJ 07042