Surgical Abortion (16 to 16.6 weeks)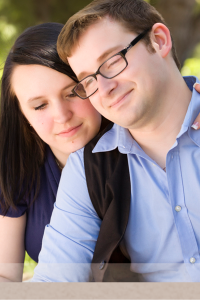 If you are 16 or more weeks pregnant, and are having a second trimester abortion, our staff at Pilgrim Medical Center will provide you with all the support you will need. You can feel comfortable and safe knowing that your abortion will be performed in a hospital-like setting by a highly experienced specialist in OB/Gyn and abortion care.
Surgical Abortion (17 to 24.6 weeks)
At Pilgrim Medical Center we specialize in second trimester surgical abortion (commonly known as late abortion) where a gynecologist, with special training, removes a pregnancy using medication and small dilating sticks, called Laminaria, special instruments, and vacuum curettage.
Often, these women have a desired and planned pregnancy. However, thru various laboratory and ultrasound testing, a severe abnormality in the fetus is discovered or the woman is found to have a medical condition that makes the pregnancy unusually hazardous.
Laminaria is a slender rod of natural or synthetic material that is inserted into the cervix. It is left in place for several hours or overnight to prepare your body for the next day's surgical procedure. The rod absorbs fluid from the cervix and expands. This causes the cervix to open. Medication also may be used to soften the cervix, making it easier to dilate.
Laminaria procedures for patients who are second trimester candidates may be done as a two-day procedure at the doctor's discretion. Should the physician advise that the procedure will be done as a two-day, the laminaria will be inserted on a Tuesday or Friday. The patient will return to the facility on the following day (Wednesday or Saturday) for the surgery.
Laminaria patients must arrive at the facility no later than 8AM. Please call our office to verify fees as all prices are subject to change.
Learn how to prepare for your abortion procedure.
"
"The Doctor made me feel very at ease. I trusted that he knew what he was doing and he seemed to care about me."
- Patient -
Read More
Pilgrim Medical Center, Inc.
393 Bloomfield Ave., Montclair, NJ 07042